St. John's College Of Nursing, Kattappana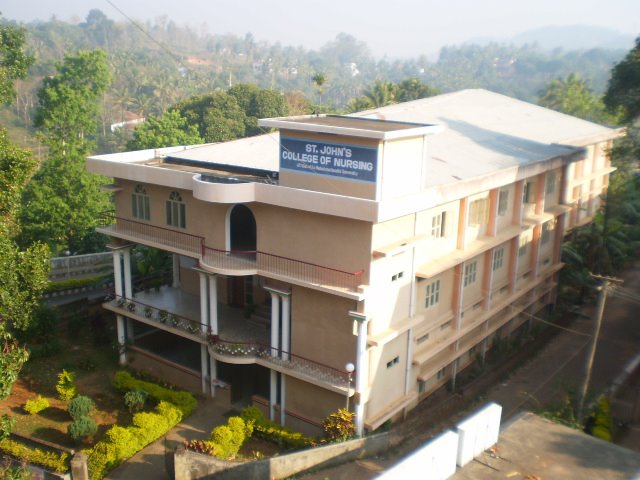 St. John's College Of Nursing Was Started In This Building In 2003
St. John's College of nursing started its voyage on 7th January 2003 lighted by the sacred hands of Bro. Fortunatus. Keeping its foot firm in the values of St. John of God, the institution has great achievements and amazing outcomes. The new building of the Nursing College was inaugurated on 7th June 2014 by Hon'ble Chief Minister Shri. Ommen Chandi. We have a well furnished building with all the facilities.
The St. John's College of Nursing is affiliated to the Mahatma Gandhi University at Kottayam in Kerala.
It offers a 4-year degree course in nursing (Bachelor of Science in Nursing). Mrs. Ann Mary Jacob is the first principal of the College.
Some Videos Connected With St. Johns College Of Nursing At Kattappana:
| | | |
| --- | --- | --- |
| 1 | Cinematic Dance by St. John's College of Nursing Students, 11th Batch (video by Sonia) | Download |
| 2 | Cinematic Dance by St. John's College of Nursing Students (video by Sonia) | Download |